The new conference, which takes place in Newcastle from 29-30 November, will provide an introduction to the fundamentals of esports including opportunities for large-format LED displays.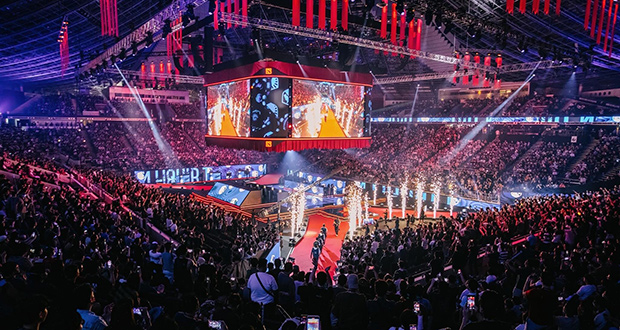 Absen has announced it is sponsoring Discover:Esports, taking place in central Newcastle on 29 and 30 November. The two-day event is an opportunity for individuals, businesses and brands to learn about the fundamentals of esports.
Esports is a fast-growing global market, developing an entire culture of its own from the live streaming of games through to global in-person tournaments. High-quality LED screens are crucial to deliver the quality visuals required for large-scale gaming events.
The event will feature a variety of speakers including Ross Burling, Absen's industry development director for OOH and sports, plus panel discussions.
Burling commented: "I'm delighted that Absen is sponsoring Discover:Esports. It's such an exciting, fast-moving industry and new opportunities continue to emerge for large-format LED displays. It should be a great event and I'm also looking forward to participating in a lively and interesting panel discussion."
The event takes place at the Boiler Shop, Newcastle-on-Tyne and delegates who use discount code Absen20 can gain 20% off the ticket price.
Reference : AVinteractive