ISE keynote speaker and Illuminarium CEO Alan Greenberg said the brand which uses immersive projection, cinema and VR techniques, wants to hear about new tech.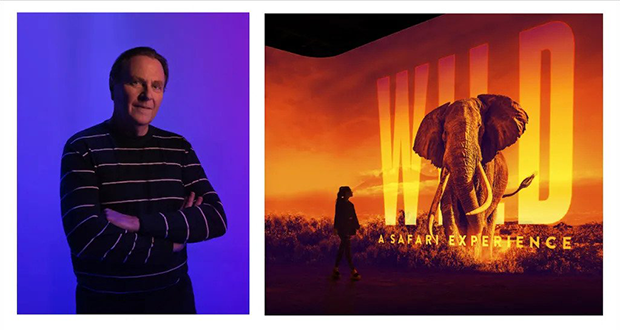 In a keynote speech on the second day of the ISE show in Barcelona, Illuminarium Experiences CEO Alan Greenberg gave his audience an insight into the experiential entertainment firm which last year announced plans to open 25 immersive experience centres around the world.
"We can take you any place – we're about democratising extraordinary experiences," he said. "One of the experiences the company offers is a virtual safari expedition — something that would not be possible for many people in real life. We try to make these things a little more democratic so that the world can take advantage of them."
He added: "We use some of the techniques that are used in great motion pictures, some of the techniques that are used with great virtual realities. In some cases, we're recreating a new world-like space, which is a multi-million dollar experience."
The company has already opened Illuminarium sites in Atlanta and Georgia in the US, with new venues due to open in Chicago and Miami in the next 18 months.
Illuminarium has five revenue streams in the form of ticket sales, food and beverage, an immersive nighttime bar experience, events and retail. The goal is to have 15 million visitors a year at 25 centres, with a business that is worth billions of dollars.
Greenberg was aiming to create a buzz about Illuminarium in his audience. "It's an interesting and diverse crowd that comes to ISE," he said. "There may be somebody in the audience who is working on new technologies, and we spark something where they say, 'listen, we want to introduce you to our new technology'."
Reference : AVinteractive