The Sydney Theatre Company and Technical Direction Company used live camera, pre-recorded and display tech to allow one actor to play 26 roles in a production of the Oscar Wilde novel.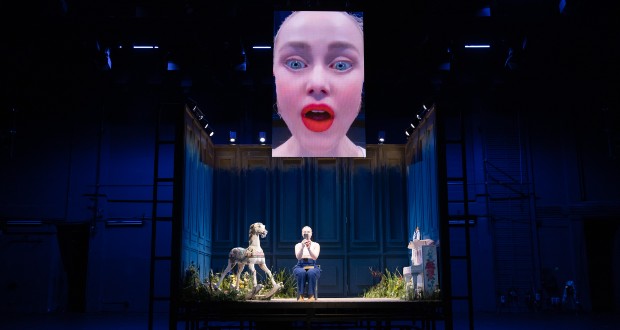 The Picture of Dorian Gray, the only novel by Irish playwright and poet Oscar Wilde, tells a provocative and dreamlike story of a young man living in Victorian-era England who relinquishes his soul for eternal youth and beauty.
Now – thanks to the use of live camera, pre-recorded and display technology as part of the stage design – actor Eryn Jean Norvill has starred in no fewer than 26 separate roles in an adaptation of the book at the Roslyn Packer Theatre, in Sydney.

It took Sydney Theatre Company 10 years to create the stagecraft for the two-hour production. To bring each role to life, the company's artistic director, Kip Williams, worked with Technical Direction Company (TDC) to develop an on-stage solution using five moving LED screens and media server technology.
Ranging in size from 1.5sq m to 5m by 3m, the high-resolution LED screens fly on and off stage using a track system. They keep low to the stage, behind and in front of the performer, to cleverly reveal the next character. The screens perform an aerial dance, showing recorded and live footage from up to six cameras at various angles that also circle around Norvill on stage.
Ben Lightowlers, the sound and video manager at Sydney Theatre Company, says: "Three out of 12 shows we do will have some kind of video element, so we rely on an essential relationship with TDC."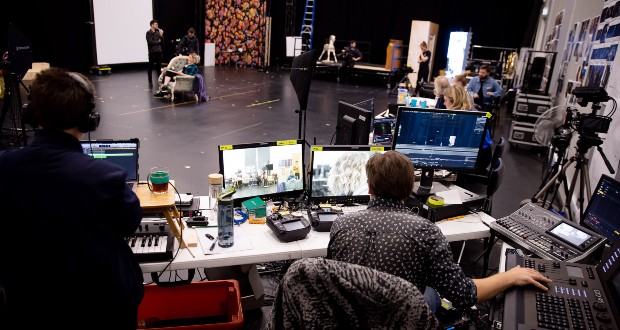 TDC's technical project manager, Alex Rendell, says: "It was a fantastic project to work on – the integration of video screens is very exciting. Every single night, The Picture of Dorian Gray received a standing ovation."
This month, Sydney Theatre Company will return to the Roslyn Packer Theatre with an adaptation of Robert Louis Stevenson's Strange Case of Dr Jekyll and Mr Hyde. Once again supported by TDC, Williams will employ the innovative 'cine-theatre' live-video techniques, with two actors – Ewen Leslie and Matthew Backer – playing all the characters between them.
Reference : AVinteractive