A custom solution, designed and deployed in three days, allows for different space configurations and helps customers create their dream car on screen at a flagship Munich showroom.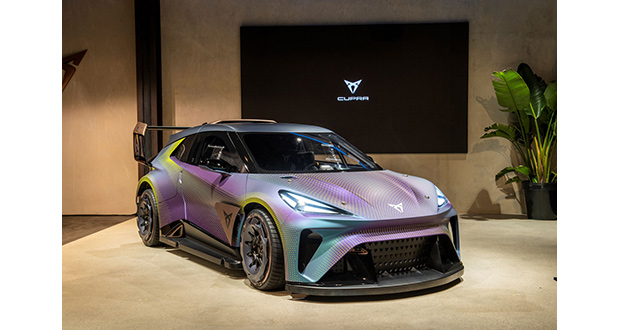 Philips LED and digital signage solutions are helping to redefine the car showroom experience for Seat CUPRA customers in Munich, Germany
With over 350 authorised dealers and over 390 service partners, Spanish company CUPRA is fast becoming a driving force in the electric car world, with a range of customisable racing-inspired models for the street, track, or off-road fun.

When a CUPRA flagship showroom was set up in Munich, it was important to have the right tech that reflects the brand's reputation for innovation.
CUPRA teamed up with MEKmedia and PPDS for a custom solution that was designed and deployed in less than three days. To ensure absolute showroom flexibility, a modular display set-up was created to allow for fast and versatile content playback.
Three Philips L-Line LED displays and an oversized 65-inch Philips screen were installed to showcase the features, branding, and benefits of each car model. The display set-up was designed in such a way that they could be shifted to match the various showroom configurations, as well as being utilised in the front windows to attract more traffic.

This set-up also allows for the car configurator to be utilised, enabling customers to create their dream car live on-screen—an important aspect for the CUPRA brand. This resulted in significantly greater brand awareness, customer interaction, and staff productivity.
Reference : AVinteractive