Funded by a government grant, the XR stage is based on White Light's SmartStage technology, incorporating a multi-purpose LED volume among the latest film and broadcast technologies.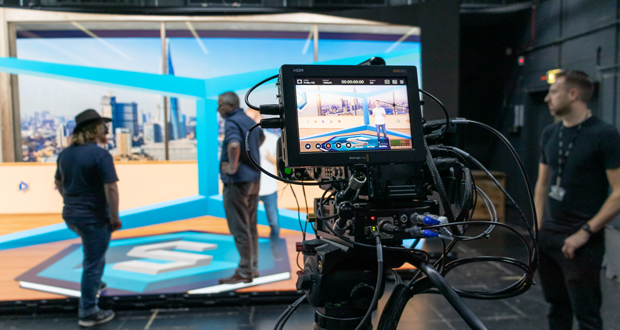 Rose Bruford College has partnered with White Light (WL) on a new extended reality (XR) stage, as part of a £1.9 million capital investment in infrastructure.
Funded by a capital grant from the Office for Students – England's higher education independent regulator – the investment has also enabled a significant upgrade of college lighting, audio and IT resources.
The Rose Bruford XR stage will have a broad application for technical arts and design students, training actors to perform on mixed reality stages and also providing professional technical training.
The solution harnesses WL's award-winning SmartStage technology, integrating film and broadcast technologies into a flexible system that meets the college's bespoke needs and budget requirements today while being reconfigurable in future.
Mary Oliver, acting principal at the college, commented: "This future-facing investment follows in the college's long history of being the first in the field to develop innovative degree-level technical courses. We are the only drama school in the UK with this resource currently, and it demonstrates our understanding of how the theatre crafts are expanding into a wide range of media production sectors".
Sarah Cox, WL's business development consultant, added: "Rose Bruford's tender originated from their desire to explore and invest in XR technologies and virtual production techniques in this fast-moving industry. We understood that the facility had to be a flexible and configurable solution for maximising accessibility across the college.
"Drawing on our pioneering R&D in XR and learnings from producing SmartStage to achieve a smooth UI/UX end user experience, we designed and installed a multi-purpose LED volume system. We're confident that this will greatly enhance the learning journey for their students and we're excited to see how the solution evolves."
Reference : AVinteractive