USER Special Display Technologies Co. is an LCD splicing screen manufacturer working on the production and sales of LCD splicing, LCD splicing screen, and LCD video wall, which appeared at the 2019 Shenzhen International LED Exhibition.
The 2019 China (Shenzhen) International LED Exhibition was held at the Shenzhen Convention and Exhibition Center. As one of the largest LED exhibitions in the world, this LED exhibition attracted more than 600 exhibitors from all over the world, and more than 40,000 visitors at home and abroad, covering more than 120 In countries and regions. USER Special Display attended the 2019 Shenzhen International LED Show, representing Chinese commercial display companies with new products and domestic and foreign brands on the same stage, showing the style of Chinese commercial display companies.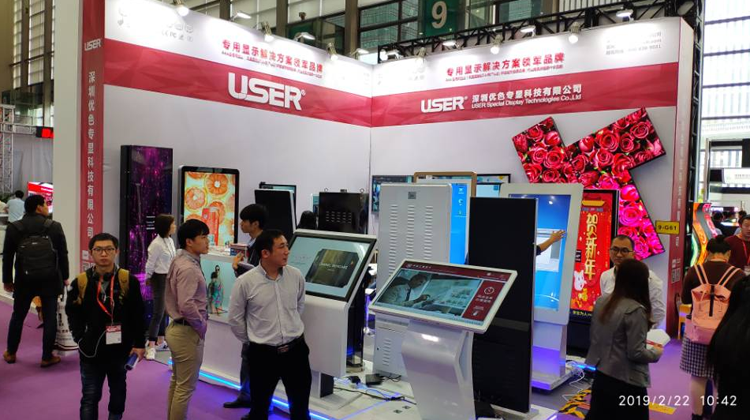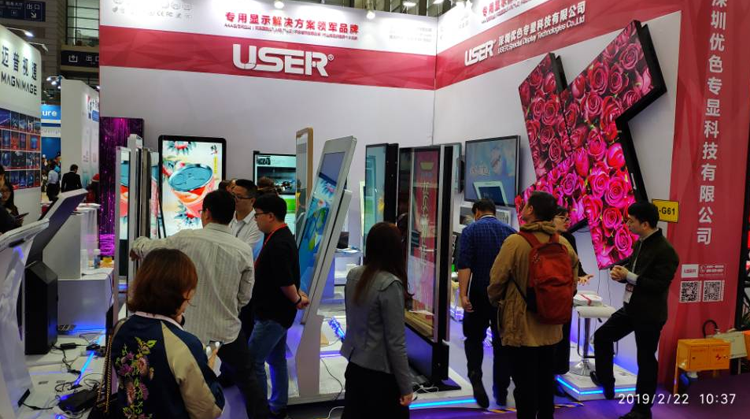 USER Special Display launched 65-inch double-sided advertising machine, human-sensing mirror advertising machine, transparent window advertising machine, naked eye 3D advertising machine, mobile phone with screen conference all-in-one machine, face recognition advertising system, advertising machine, shopping mall floor navigation and ten other major categories of commercial display products. They included systems, continuous-screen dishes and non-chromatic 4K high-definition splicing screens, etc. The display content covers consumer electronic terminals, smart hardware, smart retail, artificial intelligence, digital entertainment and other fields. Everyone prepared a personalized display experience integrating vision and technology.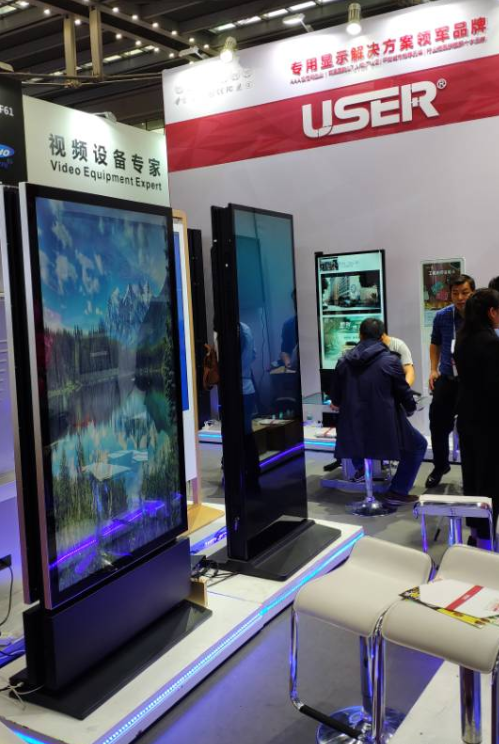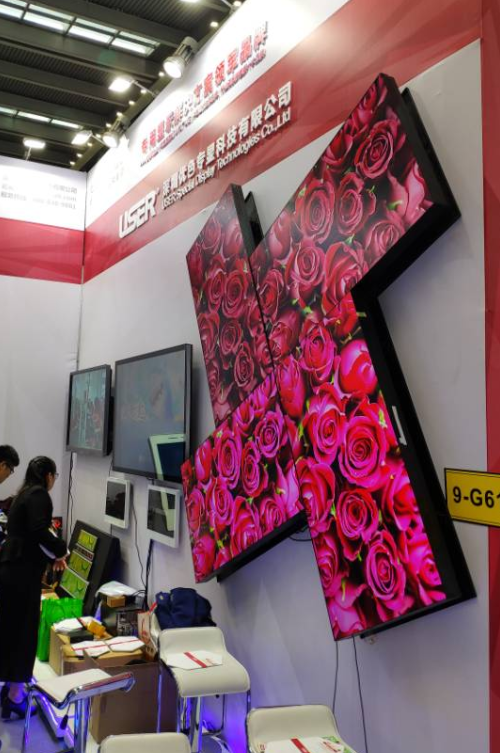 Future smart homes, face recognition, unmanned stores, smart travel and the IOT (Internet of Everything) are inseparable from our lives. With the development of technology and rapid product iteration, China's commercial display market has embarked on a path of rapid expansion. China is making waves all over the world with the world's fastest and most cutting-edge intelligent industrial revolution, and U-color is transforming this advantage into continuous technological innovation, moving forward, and welcoming the new era in the market economy. New opportunities.
  Shenzhen USER Special Display Technology Co., Ltd. was established in 2008. It is a high-tech enterprise specializing in R&D, design, production and sales of commercial display equipment. The company has brought together domestic first-class R&D technology elites, combined with years of market experience, and built a high-level R&D technology platform. The company has core products with completely independent intellectual property rights, has many patents, and many products have won technological innovation awards. The company can currently provide customers with 5-98-inch LCD special display products, including: LCD splicing unit, LCD monitor (security monitor, industrial display), commercial display equipment (LCD advertising machine, touch all-in-one machine, etc.), It is one of the domestic companies with the most complete product lines in the field of liquid crystal display.
Unified service hotline 400-830-9881